Digital divide is prevalent globally.  In our initial research in and around Hubballi region when the pandemic hit showed that primary school children do not have access to their parents' cell phones. They were missing out on all the learning in person as well as remote learning at homes.  We decided to leverage the radio network since regardless of the socio economic backyard everyone has access to radio. We launched our radio program with a simple objective to broadcast interesting stories relevant to children in formative years'. Children send their responses to us via different ways including mail, text messages and phone calls. We have seen encouraging engagement with over 300 children actively sending the responses since the launch in September 2020. These children hail from over 60 villages across North Karnataka region. We see an increased participation on a weekly basis.
"We do not have access to TV or smartphones. Radio is the source of news as well as entertainment for us. EarlySpark's radio program is keeping our daughter engaged with stories every other day. She willingly makes an effort to find answers to the questions asked towards the end of the story.  She talks to the older children in our neighborhood if she does not know the English translations of Kannada words."

Mother of Sneha Hadapad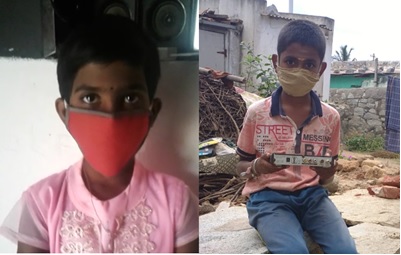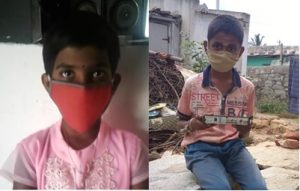 We have collaborated with our region's Prasara Bharati radio network that has ~150k listenership in villages of more than 12 North Karnataka districts. We broadcast two newly curated stories every week and repeat them in the same week, so children have multiple opportunities to listen and learn. The stories are meant to advance children's English, numeracy and cognitive knowledge as they attempt to find answers to the questions asked during the program.
"I got to know about the radio program since we listen to the radio regularly at home. I listen to the stories regularly and note down the questions. It's a joyous activity to write answers and mail the letter to Deshpande Foundation. I like the story telling style and the way stories are connected to our everyday life."

Praveen M Bhavikatti, Grade IV, Antur Bentur Village


We are happy with our reach and success with our radio program in student engagement so far given the circumstances. We are trying different ways to close the learning gap in education for the students who are out of school and do not have access to any devices for remote learning.
"Wednesdays and Saturdays are my favorite days of the week because I get to listen to the EarlySpark Katha Kalarava (Stories) program on our radio. I enjoy listening to the stories and learning new English words with each story. I take my father's help to message my answers to Deshpande Foundation"

Sneha Hadapad, Grade III, Navalli Village
English Baravanige (English Writing Practice) – Delivering the learning at door step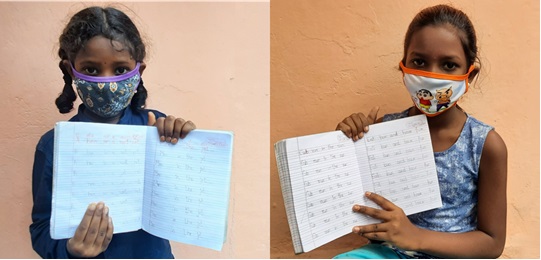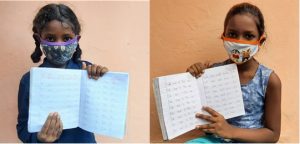 While the radio program is helping us connect with children beyond our local community (Hubballi), our team on the ground has been trying to engage in person with all the safety precautions. We are providing closer guidance to the students in the same geographic region. Our initial research showed that students were interested in learning English writing skills ('English Baravanige').
We have developed a set of comprehensive writing activities (letter writing, 2-3 letters' words, sight words etc.) that children can complete on a weekly basis. It is very encouraging to see the gathering of parents and the community members to meet with the EarlySpark team on the weekly basis to show their progress.
Please  contact us to know how you can be part of this initiative at nityanand.channur@dfmail.org
"I am a mid-day meal helper at a stage government school, both my children are enrolled in the same school. EarlySpark instructors used to support our school teachers & students prior to the lockdown. I was helpless as schools got closed and children didn't have any meaningful learning.  EarlySpark team visited our area, gave children English copywriting books and writing activities. Team visits on a weekly basis to review children's work, provides feedback and assigns activities. This has helped our children improve their writing skills from letters to words to simple sentences."

Ratna Chadrashekar, Mother of Shreya & Priya